Begin Insurance officially formed at the beginning of 2019 from the merger of IDEA Insurance and BTI Direct. It's been a long but smooth 7 months of merging our companies, consolidating our systems, and combining our sales and service teams... all while providing great service to our insurance clients without skipping a beat!
Lots of hard work, which means it's time to have some fun. We finally celebrated with our Grand Opening on Friday, July 19, 2019! We wanted it to be a party where our colleagues and friends in the industry can get together, relax and, of course, enjoy a few laughs.
Check out how happy our team members, Lolita and Martin, are: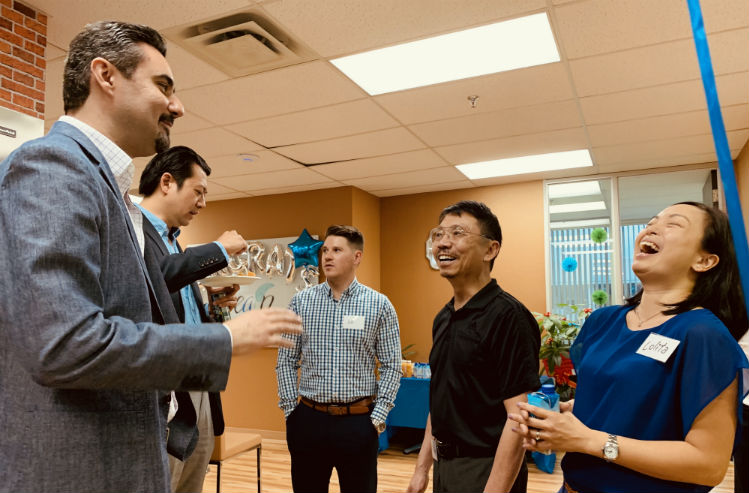 Must have been a great joke.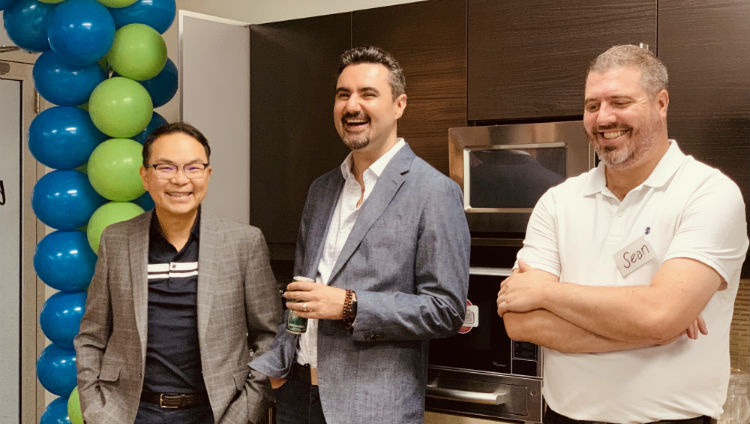 Pretty funny guy.... Also making Sean from Begin and Royle from BrokerTeam Group laugh!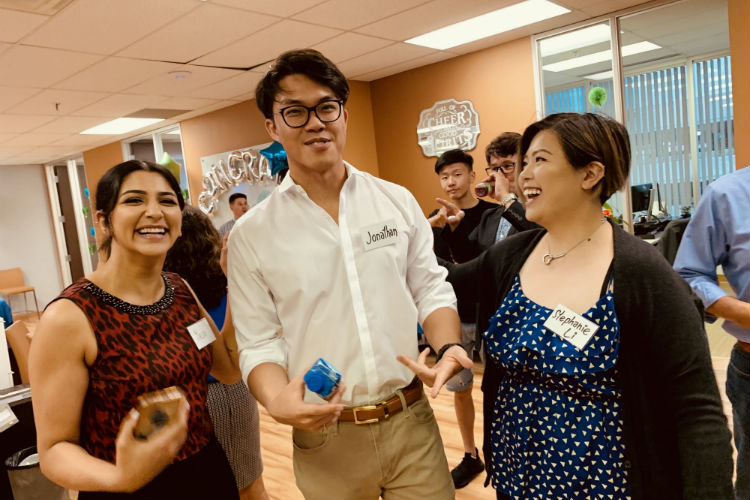 Markham and Hamilton locations having fun together.
We hope our friends in the industry enjoyed hanging out with us and catching up without all the serious work talk. We appreciate you coming out to celebrate with us.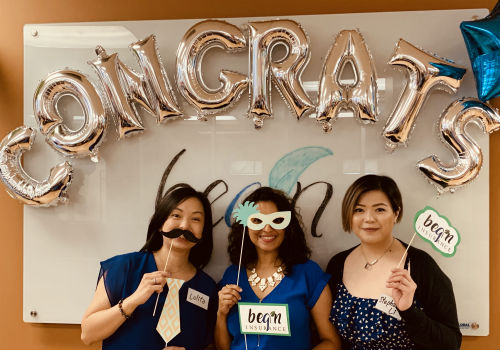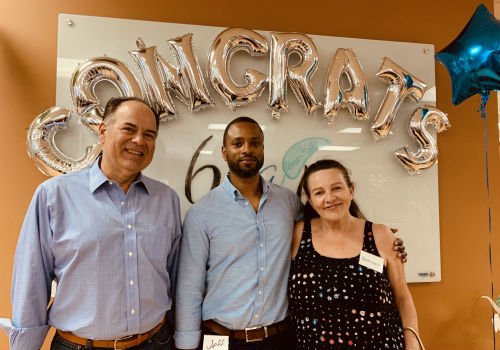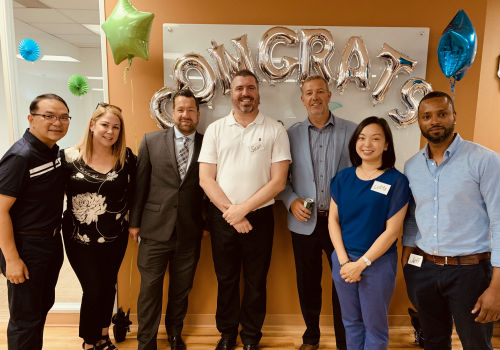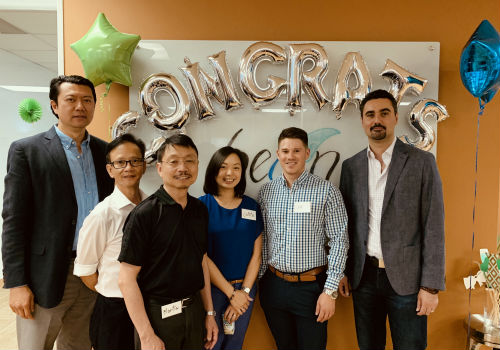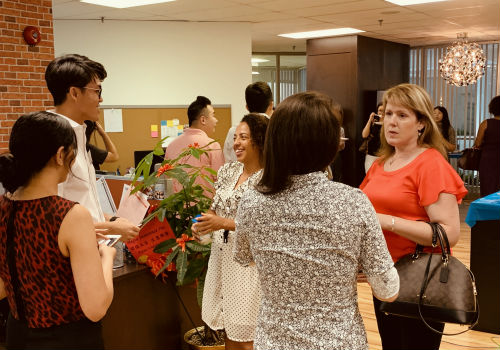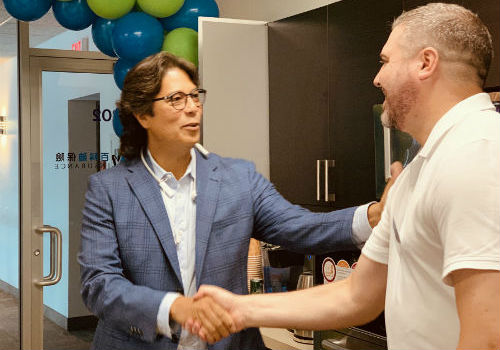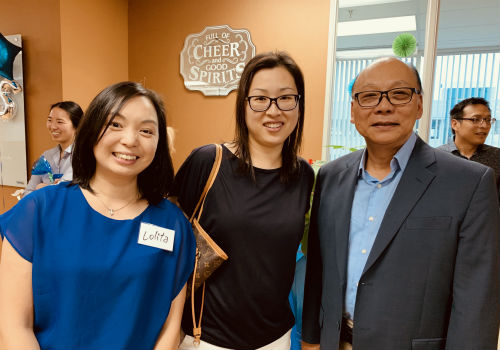 And thanks to all our BrokerTeam Group affiliates for chilling with us on Friday. We appreciate all the support that the BrokerTeam family has provided us.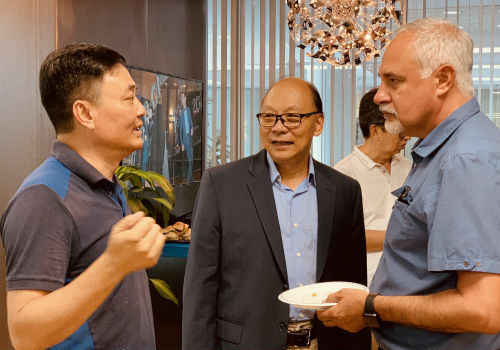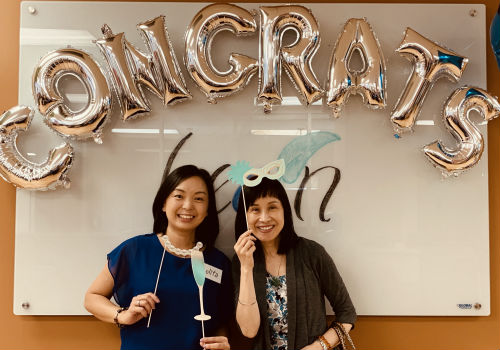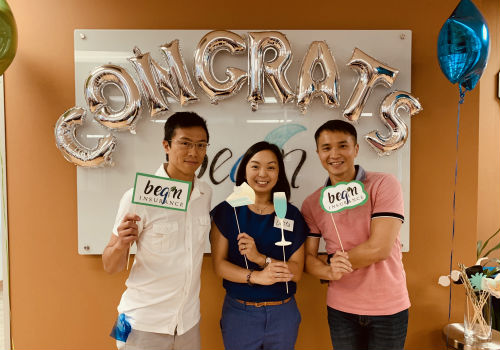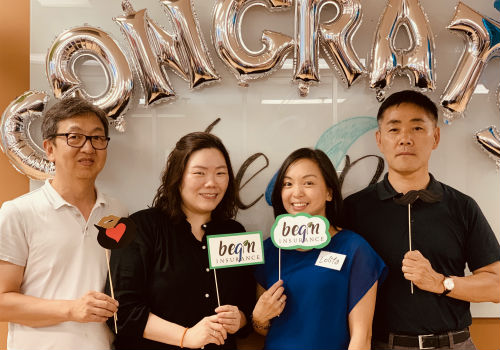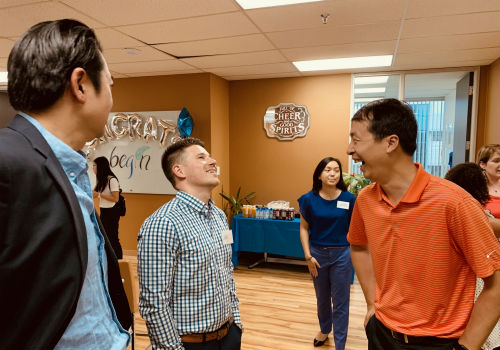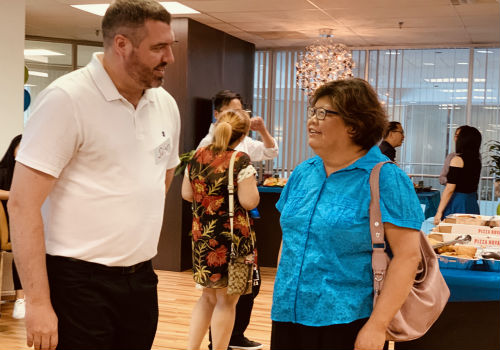 Now that we've had our Grand Opening, we're officially down to business (not that we weren't serious before!). We will continue to work hard at being the insurance brokerage that our community trusts and turns to. Here's to a great rest of 2019!